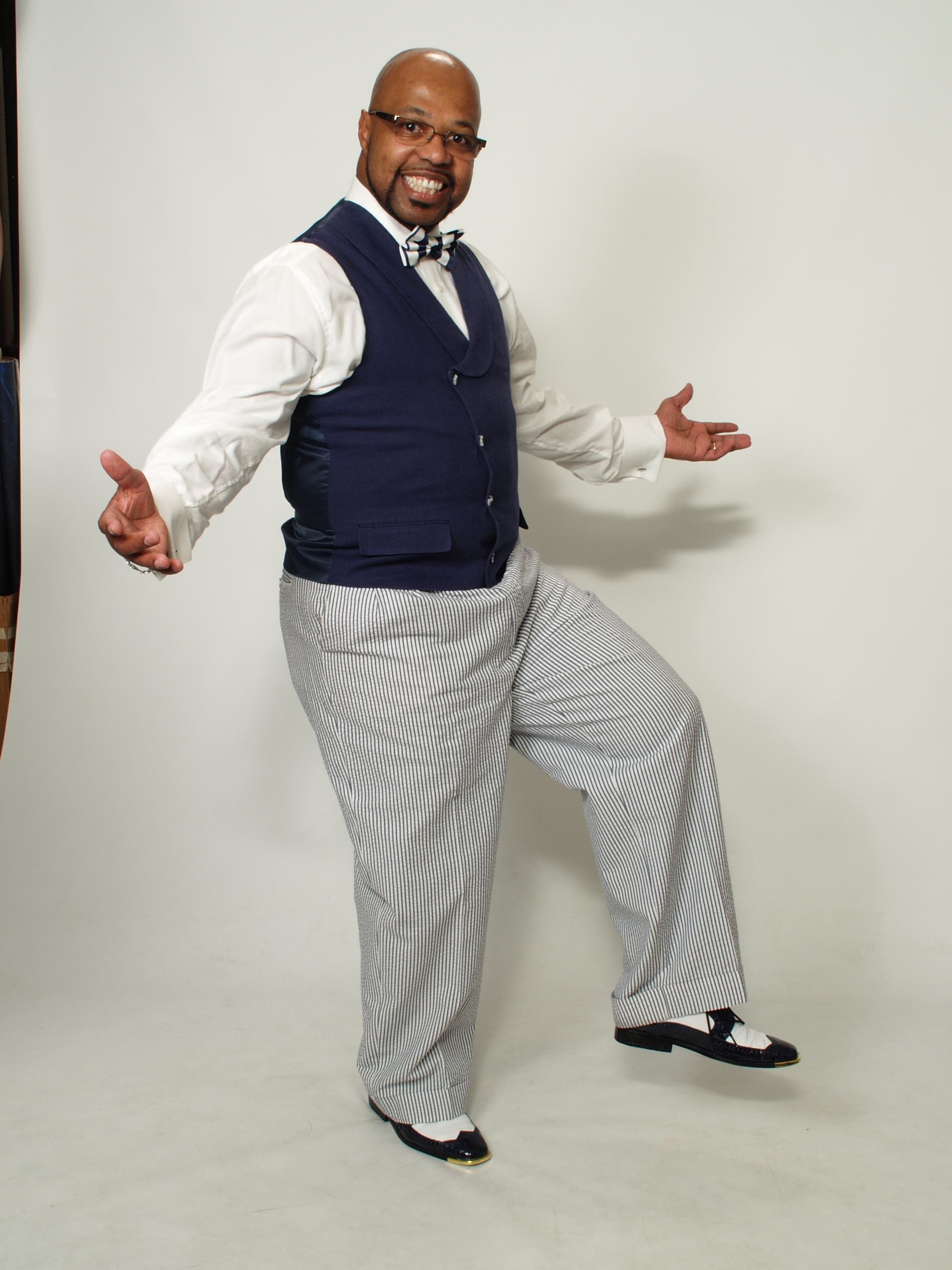 Kenny J, a retired Army first sergeant and ex drill sergeant; a member of the Phi Beta Sigma Fraternity Incorporated; and a former lead dancer with the Dave Bush Performers, an R&B Line dance performance group out of Philadelphia PA is now the the CEO and founder of IAKJP.
With the Dave Bush Performers Kenny J has danced annually at the City of Philadelphia's Unity Day and on stage as the opening act for several top name recording artists and bands at the famous Robin Hood Dell East in Philadelphia, PA. He has performed at various night clubs in the Philadelphia and New Jersey areas. He has also performed in DC, Baltimore, Michigan, Indianapolis and Ohio. Also, as a former Soul Line featured dancer, Kenny J was often seen in the spotlight on the TV show, Soul Line. But now, as part owner of the TV series, "Let's Dance," you can find Kenny J teaching to the Atlantic City tv audience on Saturday afternoons.
Kenny J started teaching R&B line dancing as an aerobic exercise class in 2001 at the Weston Fitness Center in Philadelphia PA. Since then He's taught at YMCAs, community halls, VFW halls and fitness centers all throughout New Jersey and Philadelphia. Kenny J has taught classes ranging from 5 students to over 70 students. Currently he is responsible for over 300 average Americans in the Delaware Valley learning the latest and greatest R&B line dances.
He has since started his own dance company, "I AM KENNY J PRODUCTIONS", specializing in dance entertainment and dance lessons for the general public. He formed a competitive line dance group, Sophisticated Funk and won back to back line dance competitions in the Philadelphia area in 2003 and 2004.
Kenny J credits this new found success to his original line dance instructor, Joyce Myers; his current dance instructor, Barbara Capaldi of the Atrium Dance Studio; his line dance mentor, Dave Bush; and last but certainly not least, his students, all of whom he considers his dance family. He now welcomes you into his family of dance.
Copyright I Am Kenny J Productions 2006